Your Best Friend for Style Confidence

Discover the Perfect Accessories for Every Outfit
Your Best Friend for Style Confidence
Discover the Perfect Accessories for Every Outfit
Everyday with Style
From the perfect bag, to the ultimate seasonal accessories, we've got everything you need to elevate your style. Whether you prefer a few simple capsule accessories or you want to change up your look everyday, you'll find it in our curated collections of bags, interchangeable bag straps, jewellery and accessories.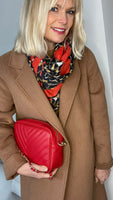 Style by Claire Lopez X Amelia Rose Accessories Collaboration
A Stunning Collection of Bags & Scarves that you need in your Autumn/ Winter wardrobe.
Welcome to the new Handbag & Scarf Collection, sourced in collaboration with fabulous Personal Stylist, Claire Lopez.
The collection includes beautiful Leopard Print Scarves & stunning Bags, as well as the new addition of 2 chainlink bag straps.
Take a look at the gorgeous new Red & Burgundy Chevron Bags, the perfect way to add this season's must have colour to your wardrobe ♥️
They're the perfect gift for the festive season or as a treat for yourself! ✨
* Discounts are not applicable on these products.
Style by Claire Lopez X Amelia Rose Accessories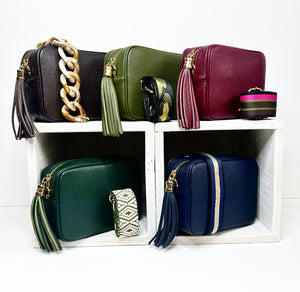 Beautiful Bags
Our bestselling Italian leather bags keep all your essentials to hand - make sure you've got your perfect combinations of bags and interchangeable straps to see you through this season.
Browse Bags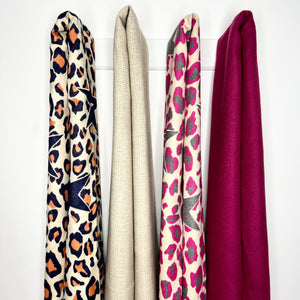 Stunning Scarves
Even on the sunniest of days there can still be a chill in the air, it's the perfect excuse to treat yourself to a beautiful new scarf for layering. With gorgeous colours & prints in lightweight designs, there is something to suit your every mood, outfit and occasion.
Browse Scarves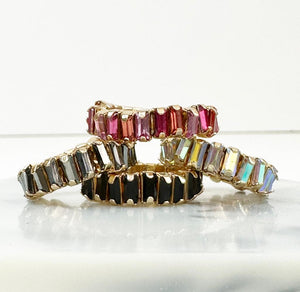 Delicate Details
Browse our full selection of jewellery including necklaces, bracelets, earrings and more to find the perfect touch of glamour for your outfits this season.
Browse Jewellery
Featured collection - STOCKING FILLERS
Have you got yours?
The must-have bags of the season are here!
Shearling Bags are massive for Autumn/ Winter and there is one to suit everyone! The shearling bags come in a claasic Tassel Bag style, as well as several sizes in the Waist Bag/ Bum Bag style. Made from gorgeous faux shearling fabric, they have an Italian leather adjustable, detachable strap which can be worn across the body or around the waist.
Create your own style by adding the gold hardware woven straps.
Available in a fabulous range of styles & colours ~ add to wishlist now!
Choose mine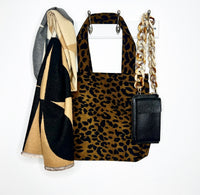 Complimentary Accessories Styling!
Are you unsure how to build your accessory wardrobe, not knowing which pieces you really need?
Do you need help with accessorizing an outfit, knowing which accessories to choose for an event or holiday; or just which accessories are right for you & your lifestyle?
Drop me a message through the Contact Form & together, we can find exactly what you need.
If I haven't got it in stock, I'll try to find it for you.
Contact Us
The Amelia Rose Accessories Style Guide
Follow us on Instagram
Don't miss out on our daily style tips and gorgeous items to help you enjoy everyday with style.
🖤 Why our Customer Love our Products! 🖤